Today we celebrated Kenny's 24th birthday. Kenny, being the true Shanghai boy that he is, invited us to dinner at Green Village Shanghai Restaurant. It's been really fun watching Kenny grow into a strapping young man. Kenny and I have to deal that will allow me to post his profile on
eHarmony
when he turns 26. Major selling point: If he ever moves back to Shanghai, he'd actually be allowed to have 2 kids because his parents obeyed the single-child rule. Act now, ladies!
Holla if you're lookin' for love! I have an entire file of strapping young men to pimp out.
Happy Birthday, Kenny!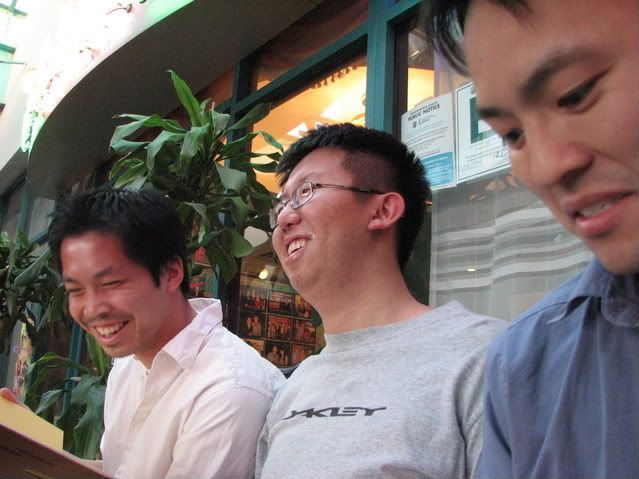 The one on the right is off the market. Kenny is in the middle. Bryan is single and on the left. And I'm only half kidding.
Of course, no night would be complete without an old-school group photo. Extra points to Gun Boy for striking the perfect pose.